BLACKPEARL SECURITY provides licensed, highly trained, experienced and reliable uniformed security guards. BLACKPEARL will specifically match an individual guard's skill, knowledge and experience to your requirements.
A.) BUILDING / OFFICE SECURITY
Building owners and property managers need to intelligently manage their risks by mitigating the potential for workplace violence, assault, burglary and theft. BLACKPEARL SECURITY guards with necessary skills, knowledge and abilities can offer protection for your tenants, their customers and property, providing a safer and more secure place of business.
Licensed and insured guards
CPR and First Aid Certification
With Disaster Management Training
Parking lot patrols
Access control
——————————————————————————————————————————————————
B.) SCHOOL SECURITY GUARDS
School security has been in the headlines in recent years due to incidents of high-profile school gun violence and bullying. The news has also reported excessive drug activity, kidnapping within the school premises and other inside and outside threats. In order to protect our children from harm, school security is a top concern, and BLACKPEARL SECURITY is ready to prevent the problem.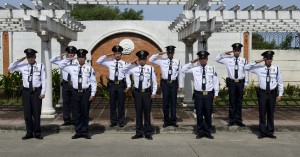 BLACKPEARL SECURITY will provide security guards who are trained in:
Disaster Management ( earthquake, fire and flood)
First Aid and Basic Life Support
Area Patrol and Traffic Control
Enhanced Campus Supervision / Maintain School Safety
Assistance with Disruptive Students
Monitoring Visitors
——————————————————————————————————————————————————
C.) HOSPITAL AND HEALTHCARE SECURITY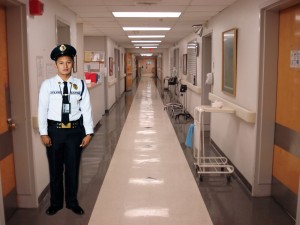 Consider the variety of people who make up the typical hospital environment – patients, staff, physicians, visitors and even their enemies. Consider the place – many different rooms and spaces, high-value equipments, accessibility to drugs, many entrances and ease-of-movement around the building and premises. Consider a typical hospital – an open feeling, many managers, politics and autonomous physicians. It all adds up to a need for different approaches to security. The critical assets of a hospital – its people, property, information and reputation – must be protected with good security guards. With BLACKPEARL, " YOUR SAFETY IS OUR PRIORITY".
——————————————————————————————————————————————————
D.) MALL AND RETAIL SECURITY
Retail security, in contrast to building / office security, presents different issues for the security guard, from premises liability to workplace violence and shoplifting. Access control is less regulated for businesses open to the public, however, the security guard needs a strong command presence, conflict de-escalation skills and the ability to deal with people. BLACKPEARL retail security guards are specially selected and trained to fulfill this mission for our clientele.
Licensed and insured
Guards trained in retail security
CPR and First Aid Training Certificate
Loss Prevention
Premises Liability
Trained to interact with the public
Strong command presence
Employee dishonesty and employee theft investigations
Disaster Management Training
——————————————————————————————————————————————————
E.) TRANSPORTATION (PORTS/TERMINALS) AND LOGISTICS SECURITY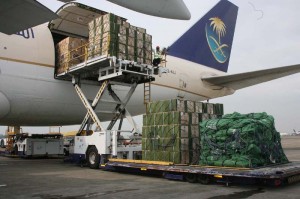 Just like distribution facilities, transportation, port and logistic facilities depend upon the rapid movement of freight and passengers. Security should facilitate their speedy movement while minimizing the potential for excess loss. BLACKPEARL excels at traffic controls and securing your facility. Whether a small operator or a big company, we can provide a superior solution to your security problems.
——————————————————————————————————————————————————
F.) WAREHOUSES / DISTRIBUTION FACILITIES / CONSTRUCTION SITE SECURITY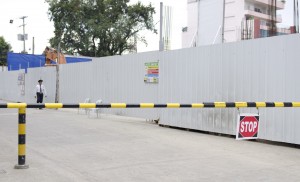 BLACKPEARL specializes in distribution / warehouse and construction security. These present complex security tasks such as access control(loading and unloading), employee screening, surveillance and loss prevention. Wherever there is a concentration of valuable goods, criminals will try to infiltrate and exploit any security weaknesses because of their remote location. Let our BLACKPEARL guards check for vulnerabilities in your security. The value of your building materials and machinery are too costly to leave without security.
——————————————————————————————————————————————————
 G.) GATED COMMUNITY SECURITY (VILLAGE / SUBDIVISION / RESIDENCES)
A highly visible security patrol can provide a strong deterrence to criminal activity at your residence or community. Such activities are burglary, vandalism and other crimes. We are properly equipped to assist in securing your community by providing: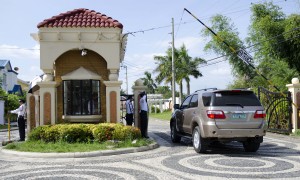 Licensed and insured guards
Disaster Management trained guards
Periodic roving patrols to help prevent criminal activity
Enhance Community Safety supervision
Monitoring visitors
——————————————————————————————————————————————————
H.) BANK SECURITY SERVICE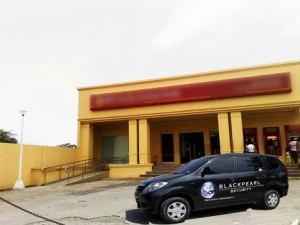 We know that controlling the flow of guests and providing smooth entry for your residents is important to you. With BLACKPEARL, "YOUR SAFETY IS OUR PRIORITY".
BLACKPEARL will take the responsibility for developing, implementing and administering all aspects of the Bank's Own Security Program and Safety Program. THE BLACKPEARL and our guards acts as liaison between Bank personnel and law enforcement authorities when responding to robberies or other crimes; identifies, analyzes and controls existing and potential safety hazards; and provides security and safety training, support and guidance to all Bank personnel. These guards are exclusively trained and handpicked to safeguard banks.
——————————————————————————————————————————————————
I.) HOTEL SECURITY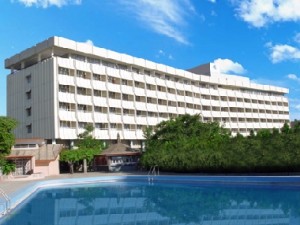 BLACKPEARL'S security services to the hotel sector ensure adherence to the two fundamental principles of hotel security provision: Protection and Discretion.
When ascertaining the success of a security team, these are the two factors that require most attention, as the team stand or fall on their ability to provide both at all times.
Indeed their success, lies in their invisibility, and the requisite skill levels necessary to guarantee that customer service is not disturbed or heightened security surveillance.
At BLACKPEARL, our guards undergo continuous training to afford them the necessary skills to cope with any of the variable situations that occur in their line of work.
We have a reliable team of fully trained, respectable, proactive personnel, dealing with reception security, key management, guest safety and theft prevention, operating as an integral part of your front and back of house team.