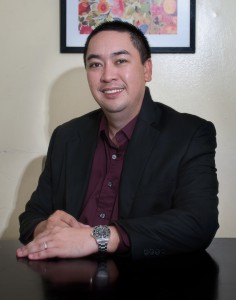 We envisioned of an agency that is unmatched in its core capabilities. Guided by the values of integrity, loyalty, trust and dedicated service, BLACKPEARL SECURITY TEAM functions as one team, with passion for quality service to our clients and in the quality of life of our employees.
"BLACKPEARL SECURITY NEVER ATTEMPT TO BE THE BIGGEST BUT WILL STRIVE AT ALL COST TO BE THE BEST!"
BALTAIRE Q. BALANGAUAN
President
—————————————————————————————————————————————————–
BLACKPEARL MANAGEMENT TEAM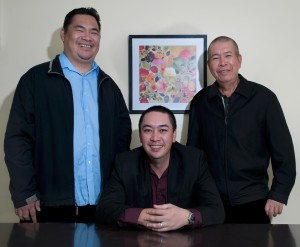 BLACKPEARL Management Team is composed of certified and licensed Security Consultants (SC). They possessed over 30 years of experience in security, investigation and the protection field. Our security consultants have a prior working experience with the Philippine National Police (PNP), Philippine Drug Enforcement Agency (PDEA) and several Law Enforcement Agencies nationwide.
TRULY A BLACKPEARL DIFFERENCE!
—————————————————————————————————————————————————–
BLACKPEARL OPERATONS / SUPERVISORY TEAM
An essential part of our unsurpassed quality control is our supervision. BLACKPEARL operation and supervision team is composed of certified and licensed Security Officers (SO) individually selected for their skills, knowledge and experience. They are charged with guard supervision, scheduling, assigning security post and acting as liaison between BLACKPEARL SECURITY and you, our client. Supervisory personnel are available to you 24 hours every day in order to maintain quality assurance and customer service on behalf of BLACKPEARL SECURITY AGENCY.
—————————————————————————————————————————————————–
BLACKPEARL SECURITY GUARDS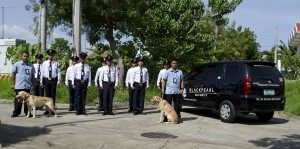 BLACKPEARL SECURITY will provide you with licensed and insured security guards. They are well–groomed with good conduct, rigorously screened and exceptionally trained uniformed guards.
BLACKPEARL guards are duly licensed as required by RA 5487 (The Private Security Law). All guards have passed and are qualified under all PNP training requirements, having completed the pre-licensing training course from the PNP-SOSIA and TESDA accredited training institutions. They have undergone and passed the Drug Test, Neuropsychiatric and Physical Examinations.
Our uniformed security guards are outfitted with the standard security guard uniforms. The BLACKPEARL general order, require that our security guards keep their uniforms pressed and clean at all times. Their shoes are polished, are clean shaven with neat haircut. Our female guards are held with the same standard.
The following comprise the basic equipment of BLACKPEARL SECURITY guards:
Nightstick / baton
Whistle
Timepiece (synchronized)
Writing Pen
Notebook / Logbook
Flashlight
First Aid Kit
Emergency contact numbers Card
Service Firearms (as required)
Other equipment may be issued as determined necessary:
Handcuffs
Metal Detectors
Communication Radio
Stun Devices
Armor Vests
We pride ourselves on the appearance, conduct and skills of our personnel, as they are representing our Agency in your facilities.